Published:
19. 11. 2021 - 9:36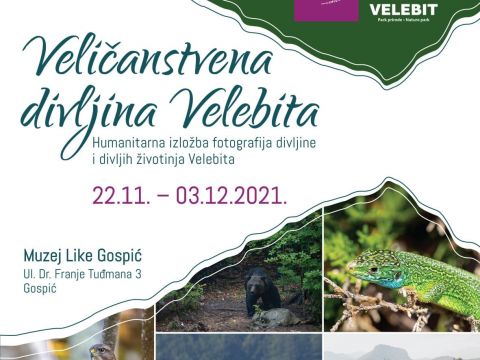 We are pleased to invite you to the humanitarian exibition "Velebit's magnificent wild" which opens on 22th of November in Museum of Lika Gospić.
The exibition of Croatian wildlife photographers is being organized by the Nature park Velebit and Rewilding Velebit Foundation.
Looking forward to see you there!
Events - All