The competition for the use of the Lika Quality Mark has been successfully completed
The competition for the use of the Lika Quality Mark has been successfully completed
Published:
03. 06. 2023 - 3:06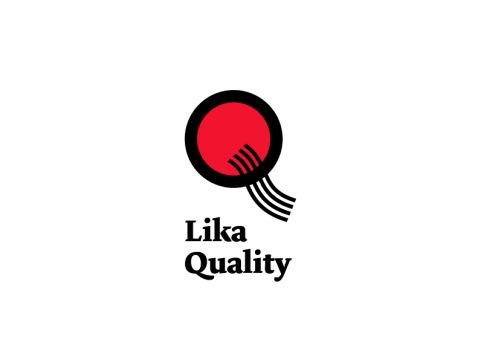 Lika Destination, a recognizable destination that stands out for its natural beauty and diverse tourist offers, recently enriched its identity through the expanded circle of users of the "Lika Quality" Mark. The competition for the use of this prestigious sign attracted the attention of many business entities, and resulted in 5 proud new producers who joined the community dedicated to high standards of quality and authenticity, so now there are 173 products in the Lika Quality system.
This competition represented a unique opportunity for local producers to demonstrate their commitment to quality and to stand out as recognizable members of the Lika Destination cluster. The sign "Lika Quality" has become a synonym for excellence in the offer of products and services, and has gained the trust of numerous tourists who visit this picturesque region.
In addition to expanding the number of its members, the Lika Destination cluster continues its successful mission of promoting sustainable tourism and stimulating the local economy. The "Lika Quality" sign is not only a symbol of excellence, but also a guarantee to tourists that they will experience authentic products and services that are the result of the love and effort of local producers.
Lika Quality is an example of successful cooperation between agriculture and tourism, which benefits both the local community and visitors. This system helps to preserve the cultural heritage and traditions of Lika and at the same time provides an exceptional taste experience for all those who visit this magical area. This innovative and inspiring approach to linking agriculture and tourism creates a unique story that tourists embrace with enthusiasm.
This year, as in previous years, a joint sales pointwas opened in the Plitvice Lakes National Park, one of the most visited places in Croatia. It is a place where visitors can explore the rich offer of local products and get to know the authentic tastes of Lika. From fresh fruits and vegetables to domestic dairy products, honey, traditional meat products and souvenirs, the Lika Quality outlet offers a unique opportunity to shop for local delicacies.
Enjoy top quality local food and support local producers who preserve the authenticity of the region. Lika Quality is a taste journey that will leave you enchanted and eager to return to this wonderful corner of Croatia.
News - All
The competition for the use of the Lika Quality Mark has been successfully completed