Holiday house Zera Rust'ke - a treasure of cultural heritage
Holiday house Zera Rust'ke - a treasure of cultural heritage
Published:
24. 04. 2020 - 1:49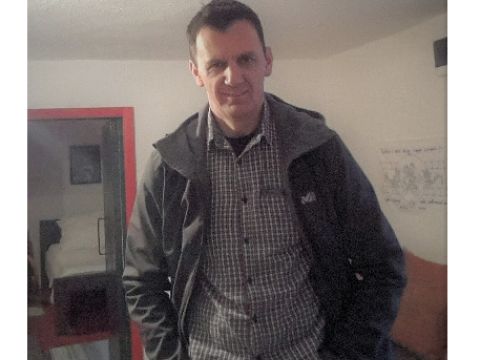 At a time when there are more and more luxury accommodation facilities on the market, there are rare ones that leave you breathless due to their authenticity. Zera Rust'ka holiday house is much more than a holiday house, it is a real small treasure of cultural heritage that does not want the many objects of the Lika region that are in the house to fall into oblivion. In a small village next to Gospić, there is a two-hundred-year-old house of the owner Ivica Rudelić, who revealed to us the guests' reactions to the indigenous style of decoration, as well as his view on tourism in the destination of Lika.
We thank Mr. Rudelić for his time, and read the interview below:
1. You are the owner of an authentic holiday home called Zera Rust'ke. Where did the idea for such an unusual name come from?
As the interior design was nearing completion, the question remained open under which name the house would be put on the tourist offer. Since we didn't want to personalize it due to the excessive emotions that the house arouses in us, we made an announcement on the social network Facebook so that our followers, potential guests and friends could suggest a name exactly as they see it, that there is something at the root... Ličko. Among quite interesting proposals, we decided on Zera rust'ke Maje Radanović, incomprehensible to many,
(zero-malo, give me zero salt, rust-stone in the rockery, meadow, rustic-village architecture) whose name was best described by my grandmother Ana, then a ninety-five-year-old old woman, saying briefly...a little village.
2. The house dates back to the 19th century and leaves everyone who stays in it breathless. However, the initial idea of doing tourism did not go in that direction, did it?
As often in life, some projects remain in the drawer or unfinished, so we set out with the intention of engaging in tourism and building a new house intended exclusively for families with children, where everyone would stay together in a large semi-open space and communicate with each other as much as possible from morning to late evening, seeing increasing alienation in families. During construction, we often had friends come to visit us, looking around the property. They expressed their admiration for the old dilapidated house, then roughly prepared for temporary residence but full of artefacts. As you sometimes have to listen to your surroundings, we noticed that the Lika tourist offer lacks just such indigenous houses. We decided to temporarily suspend the arrangement of the new building and devote ourselves to the renovation of the old 200-year-old house.
3. Although it has been remodeled in an autochthonous style, the house has all the luxuries of modern life. How did you achieve that the guests staying in the house go back a hundred years in the past and feel how life used to be in Lika?
Quite a challenge in the interior, where it was necessary to preserve the originality of the sixties of the last century and adapt it to new technologies, install pieces of furniture made around 1930, wardrobes made by my father around 1960, make sanitary ware with a board like a Polish toilet used to have, a kitchen integrated into a newly made sideboard with built-in refrigerator and washing machine. I paid special attention to the colors, I found the motif in Lika's irises and patchwork.
4. The house is full of details and old furniture. What value do they have for you?
An emotional connection, the memory of my childhood spent with my grandmother and grandfather, the village as I remember it, the warm, cheerful, humane atmosphere additionally motivated me to build a house with the spirit of the past, above all the warm one I remember.
5. How long do your guests stay on average?
We have been renting for two years, perhaps a short period for analysis. On average, they stay for a week in season, out of season mostly on weekends.
6.. You are a partner in the IQM Destination Lika project. Do you think that tourism in Lika is developing in the right direction? What would you point out as the biggest advantage/obstacle of tourist entities?
The IQM Destination Lika project enabled us, in addition to support, to network all subjects; from OPGs, family accommodation, camps, travel agencies. We are still all dependent on the Plitvice Lakes National Park, we must be deeply aware that over 70 percent of foreign guests come to us precisely because of this tourist attraction.
7. What are the most common reactions and experiences of guests? Are your old guests coming back?
The guests remain delighted with the interior and the stay in untouched nature, while their return is even surprising considering that today's tourist nomads rarely decide to return and instead want to explore new destinations.
8. What do you consider to be the biggest challenge of dealing with this type of tourism?
Tourism is a challenge, tourism is new people, different cultures, it will surely enrich us, it encourages us to be better, cosmopolitan, to invest in quality, education, to be equal or ahead of those who visit us, to travel ourselves.
9. Do you recommend nearby tourist facilities to your guests?
In addition to the Plitvice Lakes, guests are also delighted with Paklenica National Park, North Velebit National Park, Grabovača, Lika River Canyon and many unknown micro-locations to which we refer them.
10. Do you think that the role of the host is an important aspect of tourism? Would you just call yourself a private landlord?
The role of the host is extremely important in tourism. First of all, I consider myself a host, and I always emphasize that a golden handle does not open a door. At the beginning of the project, we decided that we did not want to be a renter with a code key. The reception of guests at our place lasts an average of 30 minutes, where we show guests around the property and present every detail so that they can fully experience the house, its history, and its location. Among other things, the team includes a tourist guide, a guide, an animator for children. We want to be an active stakeholder in tourism all year round.
11. Finally, what makes the destination of Lika so special and what does it have compared to other destinations?
Peace! Peace!
You can find more about the holiday home Zera Rust'ke at: https://www.lika-destination.hr/smjestaj/cijena/kuca-za-odmor-zera-rustke
News - All
Holiday house Zera Rust'ke - a treasure of cultural heritage